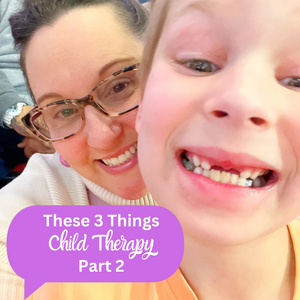 From the looks of my inbox and social media DMs, my first post about our play therapy journey resonated with many of you - some who have traveled this road and others who are exploring this option for their little ones.  I am by no means a therapist - not even close - but I am a mom of a sensory challenged child who's learning the ropes right along side my kid with the help of therapists. So I'm picking up where I left off in this first post about how we moved forward from an awkward break up with therapist...
---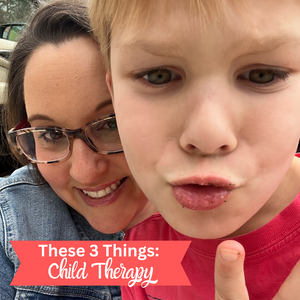 First and foremost, I'm not a therapist! Not even close. But I am a mom of a child that has really BIG feelings, lots of emotions and some sensory challenges which have taken us on a journey through play therapy and now occupational therapy.  As women, we don't talk about these things. We don't want others to know our struggles and we don't like our dirty laundry aired. But I'm here to break that mold and share a little bit about our journey in the hopes that it brings encouragement to a mama who needs it, hope for a family who is...
---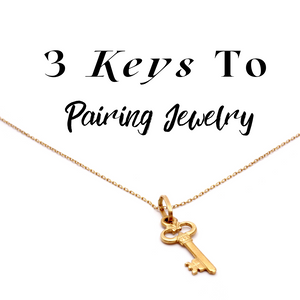 When it comes to jewelry, we all have our go-to pieces. The simple stud earrings. The necklace we never take off. Maybe it's easier to stick with what we know rather than branch out with our accessories because, what if we aren't doing it right?!? While there's no right or wrong way to accessorize, there are a few key principles to keep in mind and I'm sharing These 3 Things when it comes to accessory rules 👇🏼 ... 1) Choose one focal point. Maybe two. When you consider your focal pieces, consider the categories: earrings, necklace, bracelets, rings. Rule of thumb, choose one or...
---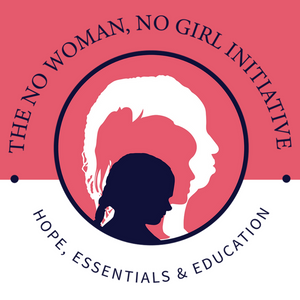 Imagine a morning routine without everyday essentials like... Deodorant :: Shampoo 🧴 :: Tampons :: Toothpaste :: Bar Soap 🧼 The next time you pop into a grocery store, take a stroll down the hygiene isle. More than likely, you won't see a WIC approved sticker on any of the every day essentials, leaving those in need without access to products most of us hoard in our bathroom cabinets and linen closets.   This is where the Triangle based non-profit, No Woman, No Girl Initiative bridges the gap. And all month long, I'm partnering with NWNG Executive Director, Shirnetta Harrell, in...
---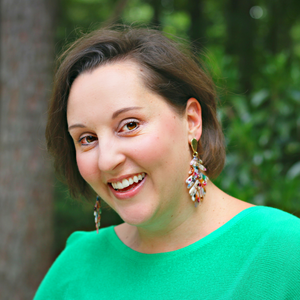 I recently made the tough decision to end my monthly earring subscription, The Earring Envelope.  It had a good run, you guys! THREE FULL YEARS of providing statement earrings to your door! For some of you, that's like a million pairs of earrings. (Ok, actually closer to 36, but 𝒔𝒕𝒊𝒍𝒍 don't you guys have enough by now?!? 🤣) Some of you may be wondering "But 𝙬𝙝𝙮??😩" while others are probably a-👌 with this decision. And the truth is, it's still a successful revenue stream for my business. So why, then, did I come to this decision? Welp, here are several...