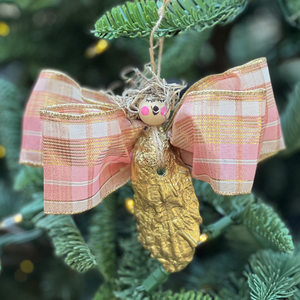 My house is a wreck, I'm struggling to cook decent dinner meals and my social media accounts are on the struggle bus which can only mean one thing... 𝐡𝐨𝐥𝐢𝐝𝐚𝐲 𝐬𝐞𝐚𝐬𝐨𝐧 𝐢𝐬 𝐡𝐞𝐫𝐞!!! 𝑨𝒏𝒅 𝒅𝒐 𝑰 𝒉𝒂𝒗𝒆 𝒂 𝒅𝒆𝒂𝒍 𝒇𝒐𝒓 𝒚𝒐𝒖! I'm knee deep in oyster ornament pre-orders for my retail partners which leaves little time for anything else. Ribbon is littered on the floor, Spanish moss is all over the table and the glue gun is almost always fired up!  Based on retailer & customer feedback, I'm offering oyster angel ornaments in two skin tones: lighter skin tone and darker...
---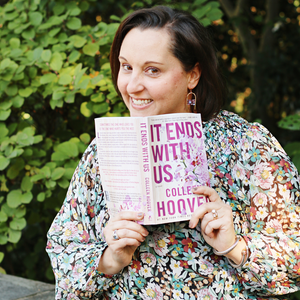 I'm still catching up on book reviews from my Spring reads, including the 600-page mammoth that took me all of May to read. I try to sprinkle in books that our outside of my typical easy reads to challenge myself, and my mind, and this set included both a historical fiction and a mystical/fantasy read. So without further ado, let's dive right in!  Beautiful Day by Elin Hilderbrand ⭐️⭐️⭐️I picked up this book at a second hand shop because it looked like the easy beach read that it is! Not a big, huge, juicy plot but rather escaping into someone else's reality for a summer wedding at...
---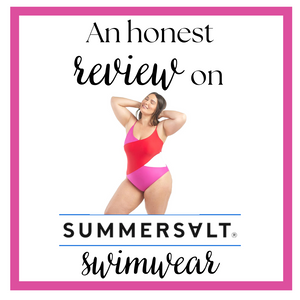 Let's be honest - swimsuit shopping is as dreadful as jean shopping. At least for me! I'm a 40 year old with a total mom bod and the inexpensive swim suits from the big box stores just don't come with enough coverage or compression. Am I right?!? Summer 2020 I needed some new suits but I didn't want to spend a fortune. So I purchased three suits from the J. Crew summer sale and only one lasted through the summer. One!! Even "on sale" the prices weren't cheap. To say I was disappointed in the quality of the fabric, lack of...
---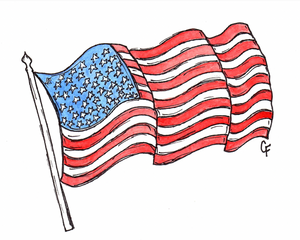 Happy Independence Day my fellow Americans! 🇺🇸 Whether you're celebrating with poolside popsicles, backyard barbecues or watching Joey Chestnut stuff his face with hotdogs 🌭, today is the day we celebrate our American independence.  One of the July 2022 watercolor calendar designs is our tried and true red, white and blue! So today, I'm sharing 5 fun facts about these Stars & Stripes!  Did you know... 1) There have been 27 versions of the American flag since the original design in 1777! The current design, as we know it, has been the longest standing design for 60+ years.  2) The red, white...
---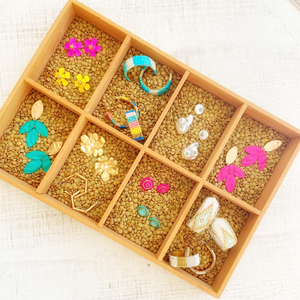 Today's the day the carefully curated collection of Summer earrings hit the website! Bold and bright are the buzz words for summer and I'm giving the people want they want - COLOR!  From small studs... ... to bold beaded hoops... ... and everything in between... there's a little something for everyone!!! Shop the new featured collection on the website! Quantities are limited so don't snooze or you just might lose!