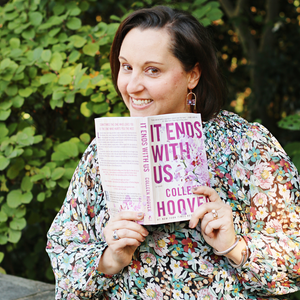 Well, I have months worth of books to catch up on, eight books to be exact so I'll break them in to 2 posts.  And while none of them were really earth-shattering, there's a little something to be said about each one. So let's dive right in... The Book of Two Ways by Jodi Picoult ⭐️⭐️It literally took me the entire month of February to read through this book. It moved painfully slow for being half text book on ancient egyptology and half relatable storyline. I mean, if I wanted to read a text book, I'd pick one up. I have zero interest...
---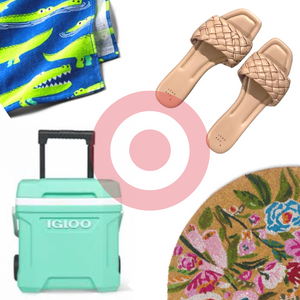 I recently ventured out to Target one evening 𝙗𝙮 𝙢𝙮𝙨𝙚𝙡𝙛 which rarely happens. It also means that one can do a lot of damage when let loose in there without a timeline, without kids and without a list!  Regardless, I found some affordable essentials that were worth sharing because sharing is caring, right?!? Let's dive right in... Opalhouse - Painted Floral Doormat I love a pretty door mat but hate to spend money on them since its sole purpose is to get stepped on. But for $13.00, this one is worth the splurge and will brighten up your doorstep without breaking...
---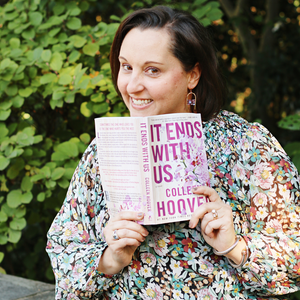 I didn't set out to read a certain number of books in January. My goal was just to keep reading. Well, when I pick up a Colleen Hoover book, I'm guaranteed to finish it within 48 hours because they are that good! As it turns out, I read a total of four books in January, three of which were hers! 😂 I'm now on Good Reads and would love to be friends! Find me here so we can connect! 📚 Without further ado, here are my January Reads... 1) Godpretty in the Tobacco Fields by Kim Michele Richardson: ⭐️⭐️⭐️This historical...
---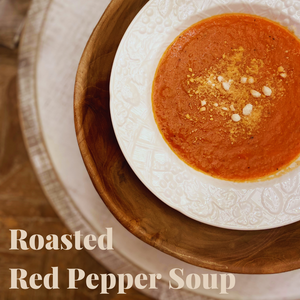 This hearty roasted red pepper soup is a staple around here when the temps dip down. It's easy, healthy, delicious and if you're feeling fancy, serve it up in a bread bowl and you'll feel like you're dining at Dean & DeLuca!  The original recipe can be found here on the Skinnytaste website, which I use a lot to source new recipes and meal plan.  Over the years, I've made a few adjustments like using jarred roasted red peppers because who has time to roast their own?!?? It's also a great recipe for throwing in everything but the vegetable drawer if you...
---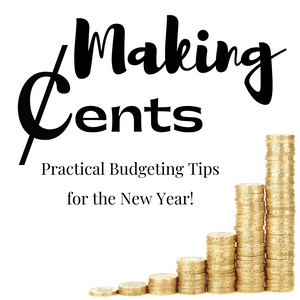 Happy New Year, friends! Buckle up because today I'm talking budgeting!  I spent the week between Christmas and New Years tallying up my year-end numbers as a way to measure growth and forecast the future. It's the one side of small business ownership that my creative brain loathes. And while 2021 was good to The Painted Pearl and this sweet small business life, I realized there were ways I could trim down business expenses and cut back on convenience foods for my family without making radical changes that would result in a retaliation from my Frye guys.  While I'm not a financial planner...